Mackenzie Chardonnay 2009 $10.95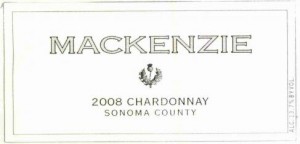 This Sonoma County Chardonnay is fermented in stainless steel tanks and exposed to minimal oak contact after fermentation. This approach retains the bright, clean citrus and apple flavors, and makes this a particularly refreshing (not to mention value-packed) Chardonnay.
Grapes: Chardonnay
Region: Sonoma, California
Château de Ségriès, Côtes du Rhône Rouge 2009 $10.95
The wine is ripe, rich and round, with black raspberry, white pepper and spice flavors. True Cotes du Rhone in a Bistro style.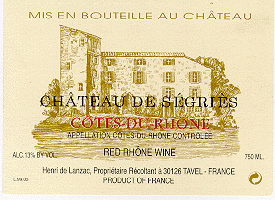 Grapes:50% Grenache, 30% Syrah, 10% Cinsault, 10% Carignan
Region: Rhone Valley, France