Yalumba Y Series Riesling 2008 $9.95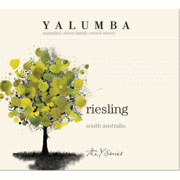 Pale green hues, this wine has a spice and aromatic profile showing feijoa, lemongrass, rose petals and tropical fruit. Long, fine and refreshing, the Yalumba Y Series Riesling shows grapefruit flavours with balanced mineral acidity and fruit sweetness. This leads to a long lingering flavour and persistence on the palate.
Gentle processing of the grapes, and the use of only the clearest juice, followed by a cool even fermentation, ensures that the fresh flavours of the variety are preserved in the final wine.
Grapes: Riesling
Region: South Australia
Luna Nuda Chianti 2006 $8.95
Luna Nuda Chianti DOCG is produced on the Tuscan hills in the zone of the Chianti region located around Florence with a blend of Sangiovese and Canaiolo grapes. Following careful grape selection and maceration of the must over the grape skins for 10 to 12 days, an advanced constant temperature fermentation technique is applied, yielding a pleasant, full bodied wine that keeps its distinctive fruitiness for an extensive period of time.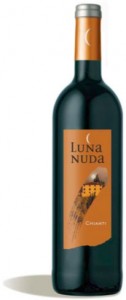 Nose: fruity with aromas of ripe red fruit and an elegant note of spice.
Palate: fresh, savory and well balanced, it has a good structure.
New world flare with respect for the old world tradition.
A very modern take on an ancient wine.
Grapes: Sangiovese, Canaiolo
Region: Chianti, Italy