Trattoria Busa Alla Torre Da Lele 2008 $7.95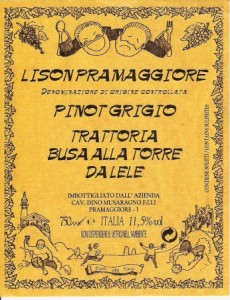 Overview: A Venetian favorite! It is crisp and dry, rich and spicy with hints of peach and honey…perfect with salads, pasta, chicken and fish! Musaragno is an organic wine estate near Venice, Italy.
Grapes: 100% Pinot Grigio
Region: Lison Pramaggiore – Italy
Reserve Grand Veneur Cotes Du Rhone 2008 $11.95
Overview: Purple-tinged garnet color. Aromas of fresh berries (wild raspberry, blackcurrant, blackberry) and spices. The palate is full-flavored, with silky-smooth tannins. The finish offers notes of licorice and pepper.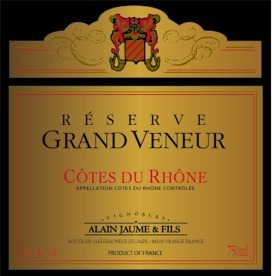 Grapes: 80% Grenache, 20% Syrah
Region: Rhone Valley, Bordeaux – France