Viejo Isaias Bonarda Classico 2008 $9.95


Overview: At the hearing, is characterized by a palette of deep reds, purples and blacks. Appear primarily in the nose and intense, red fruit, strawberries, raspberries, blackberries, cherries. The small grants through oak aromas of vanilla and snuff, very slightly, giving complexity to it. Flavor is presented with great body, fleshy tannins still present, with flavors reminiscent of red berries and black, with long lingering finish.
Grapes: Bonarda
Region: Mendoza – Argentina
Pirie South Pinot Gris 2007 $9.95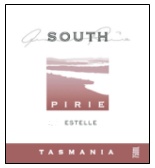 Overview: A mildly exotic fruit discreetly impresses upon.the palate but never dominates. Subtle spice notes compliment these more overt notes resulting in a gently poised, elegant dry wine.
Grapes: Pinot Gris
Region: Tasmania – Australia