Conde Villar Vinho Verde $8.95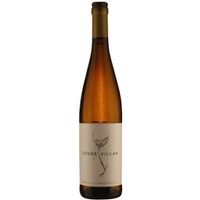 The Conde Villar Vinho Verde comes to us from the famous Quintas Das Arcas estate located in Portugal's northwest corner. It's made from three traditional grapes – 40% Loureiro, 30% Trajadura, and 30% Arinto. The high percentage of Loureiro gives the first hint of the quality here: Lourerio is the hardest to grow of the three and gives the wine a boost in aromatic complexity.
The 2009 Conde Villar shows Vinho Verde at its vibrant, youthful, best. The Loureiro in the blend delivers a burst of intensely fresh citrus and green pear fruit, lime skin, and floral aromas. Take a sip and you'll discover more citrus fruit, wet stones, and a touch of yeasty freshness. The finish is bright, crisp, and dry with lingering mineral/yeast and lime notes. A perfect wine to sip on its own on a warm, late-summer, night or to enjoy with shellfish, salads, or grilled veggies.
Grapes: 40% Loureiro, 30% Trajadura, and 30% Arinto
Region: Portugal
Shotfire Barossa Shiraz 2008 $15.95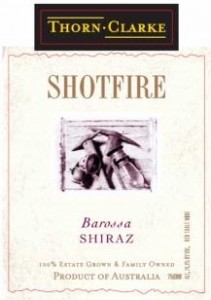 Deep red in color. The lifted nose has plums and sweet spice – cardoman and cinnamon, with choc mint oak characters. The palate is full bodied but refined with some expressive berry fruit, plums, liquorice and complex spicy oak. There is a great depth of fruit which will ensure the longevity of the wine and also gives it wonderful mouthfilling sensation. The tannins are velvety and combined with the rich fruit and spicy oak gives the wine great length of flavor.
Grapes: 100% Shiraz
Region: Barossa Valley, Australia